THP301・THP301L [Intermittent]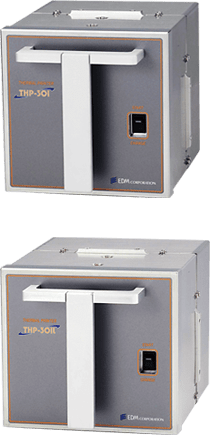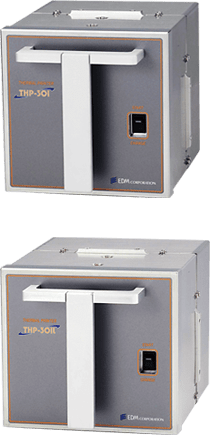 Removable ribbon cassette with high resolution 300dpi thermal print head. The print speed realizes 333mm/sec. There are two types are available; standard type of 29mm print length(THP301) and long stroke type of 51mm print length(THP301L).
Print image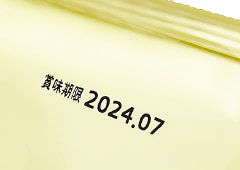 Specification
Model
THP301
THP301L
Type
Intermittent thermal transfer overprinter (TTO)
Print resolution
300 dpi (12 dots/mm)
Maximum print speed
333 mm/sec (9 steps)
Maximum print area
53 mm(W) x 29 mm(L)
53 mm(W) x 51 mm(L)
Font size
24-96 dots (24 size/font)
Print expansion
Date Format, Date Stamp with Offset, Time, Shot Count, Shift Code, Custom Code
Barcode
EAN8, EAN13, ITF, CODE39, CODE128, GS1-128, GS1-Data Bar
2-dimensional code
QR code, Micro QR code
Memory
SD card
Thermal transfer ribbon
400 meter
Electrical requirement
AC100/200 V, 410 VA, 50/60 Hz
Dimensions (mm)
190(W) x 183(H) x 252(D)
210(W) x 183(H) x 252(D)
Weight (main body)
7.0 kg
7.0 kg
Operating environment
Temperature : 5℃-40℃
Humidity : Under 90%RH (no dew condensation)
※The specification may differ from conditions of use. Specification and other information are subject to change without notice.