Vacuum feeder VF601 [Optional unit for THP600 series]
Pursuing thoroughly the stable feeding
- The automatic feeding machine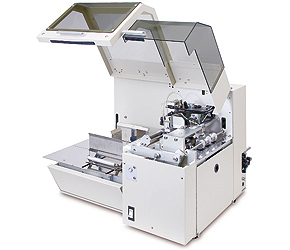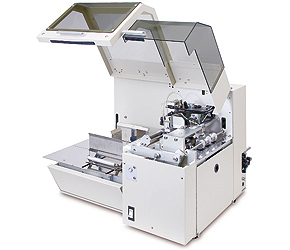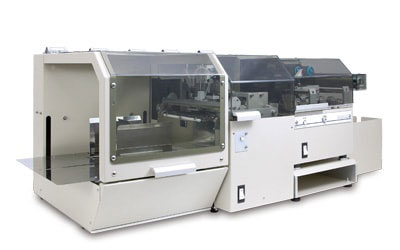 THP621V2I
Suction pad style feeding
Realized the stable feeding by using upper surface suction pad which has been designed after the scrupulous pad movement simulations.
Static electricity removal function
Static electricity removal function is installed at the loading unit of the feeder. By removing the static electricity from the plastic bag, the feeder can avoid feeding overlapping two bags.
Overlapping detecting device
In case two bags are fed at the same time, they can be detected and stopped automatically before the print unit. Bag without printing will surely be prevented.
Specification
Model
VF601
Type
Automatic feeder machine for THP600 series
Maximum capacity
45 shts/min
(with 200 mm long bag, at print speed of 280 mm/sec)
Number of loaded sheets
Approx. 500 shts
(with loading stroke of 100 mm)
Product size
Width : 70 mm to 285 mm
Length : 130 mm to 380 mm
Power Supply
AC100 V, 330 VA, 50/60 Hz
Air consumption amount
600 ml/cycle (with 0.5 MPa)
Dimensions (mm)

VF601 : 636(W) x 496(H) x 648(D)

THP621V2I : 1383(W)x 669(H)x 648(D)

Weight
51.0 kg
Operating environment
Temperature : 5℃-40℃
Humidity : Under 90%RH (no dew condensation)
※The specification may differ from conditions of use. Specification and other information are subject to change without notice.