THP200c [Continuous]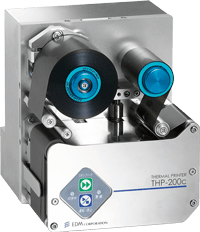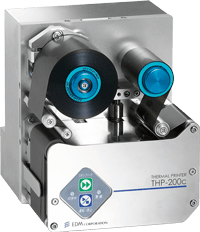 Ong-awaited middle class thermal transfer overprinter debut with radial ribbon save feature in the series of EDM thermal transfer overprinter. Light weight and compact body with high functionality, providing new standard of thermal transfer overprinter.
Print image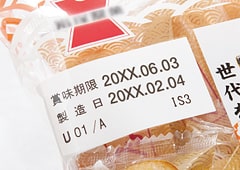 Features
Radial ribbon save feature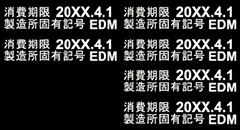 The feature is using the entire width of the ribbon in radial direction printing. Auto layout of row to letter height.
Removable front panel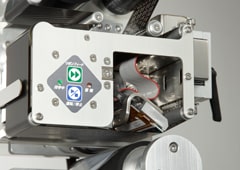 Front panel is adopted magnet system, it is possible to remove front panel without any tools by magnet system.
Specification
Model
THP200c
Type
Continuous thermal transfer overprinter (TTO)
Print resolution
300 dpi (12 dots/mm)
Maximum print speed
416 mm/sec (25 m/min)
Maximum print area
53 mm(W) x 150 mm(L)
Font size
24-96 dots (24 size/font)
Print expansion
Date Format, Date Stamp with Offset, Time, Shot Count, Shift Code, Custom Code
Barcode
EAN8, EAN13, ITF, CODE39, CODE128, GS1-128, GS1-Data Bar
2-dimensional code
QR code, Micro QR code
Thermal transfer ribbon
400 meter (Ink outside)
Electrical requirement
AC100/200 V, 485 VA, 50/60 Hz
Equipment configuration
Main body / Power supply box / EUI2 / Encoder
Dimensions (mm)
148(W) x 175(H) x 187(D)
Weight (main body)
4.5 kg
Operating environment
Temperature : 5℃-40℃
Humidity : Under 90%RH (no dew condensation)
※The specification may differ from conditions of use. Specification and other information are subject to change without notice.