Pasting method variations
Roller type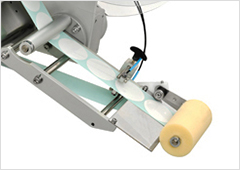 General type of labeling method. It can label on products in motion without stopping. The structure is simple and equipment cost is economical.
Movie sample
Cylinder type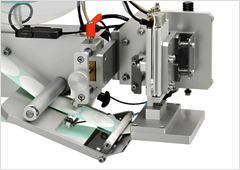 Labeling by extending cylinder arm with label absorbing head. It labels when the product stops moving. It is suitable for jobs requiring accuracy in label position.
Movie sample
Air blow type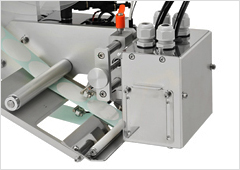 Labeling method is non-contact, air spray type. It can surely label on uneven or bumpy product surface.
Movie sample