LMFe6000-FJ [Applying labels onto empty bags] [Desktop type]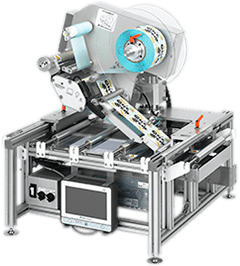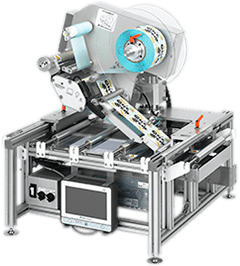 This machine is a desktop labeling machine with conveyor for applying labels onto empty bags before product filling.
By this automatic label applying system, it contributes to labor saving, productivity improvement and quality improvement.
Productivity
The labeling work by contributing to the improvement of productivity.
Variety registration
Such as a label applying position, setting each type of product can be registered.
Touch panel (EUI2)
Simple selection by the touch panel at the time of product changing.
Labeling image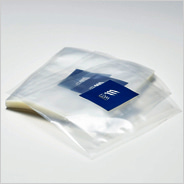 Automatic feeder (option)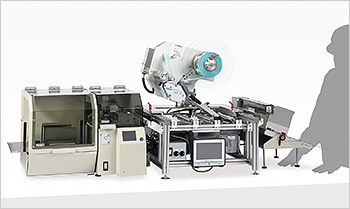 LMFe6000NS12-FJV
Automatic feeder connection available. The work efficiency of off-line labeling can be dramatically improved.
Preset counter
Bag loading number:500 sheets
Maximum capacity:45 pieces/min (200mm bag length 16.8 m/min speed condition)
Demo video
Pasting an empty bag with "LMFe6000-FJ"
- Easy operation to achieve high quality and quick empty bag pasting
Putting an empty bag with an automatic feeder
- Use an automatic feeder to further reduce the work load
Specification
Model
LMFe6000-FJ
Type
Desktop empty bag labeling machine
Variety registration
200
Supported bag size
Bag width:70 mm to 285 mm
Bag length:130 mm to 380 mm
Label specification
Basement paper width:18 mm to 125mm
Label width:15 mm to 120 mm
Label length:15 mm to 200 mm
Roll diameter (O.D.):Φ300 mm
Paper core (I.D.):Φ75 mm
Conveyor specification
Belt width:232 mm
Belt length:700 mm
Transfer speed:2 m/min to 24.5 m/min (fixed speed at the operation)
Power supply
AC100 V, 600 VA, 50/60 Hz
Operating environment
Temperature : 5℃-40℃
Humidity : Under 90%RH (no dew condensation)
※The specification may differ from conditions of use. Specification and other information are subject to change without notice.