HP400 [Standard rotary type]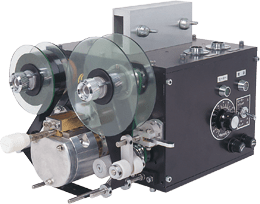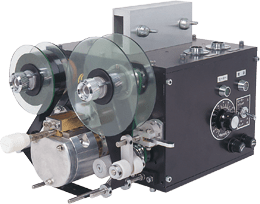 This machine is the most standard of a rotary type hot foil coder, which is able to respond to any speed and marking pitch by adoption of specific synchronize equipment.
Print image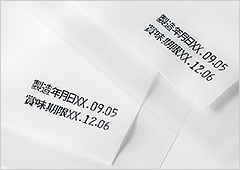 Specification
Model
HP400
Type
Rotary(continuous) hot foil coder
Maximum print Speed
100 shots/min
Print pitch
160 mm and more
Foil advance
4 mm to 10 mm
Foil specification
Width : 15 mm to 35 mm
Length : 100 M
Foil failure detection system
Optional
Drive method
External
Control system
Built-in
Power supply
AC100 V, 150 VA, 50/60 Hz
Operating environment
Temperature : 5℃-40℃
Humidity : Under 90%RH (no dew condensation)
※The specification may differ from conditions of use. Specification and other information are subject to change without notice.