HP2200 [Standard intermittent type]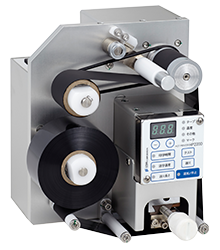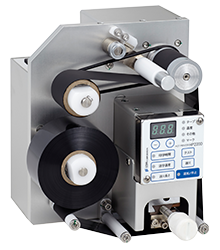 Intermittent hot foil coder series are remodeled.
By reviewing the conventional machine from the basic design, high quality and high performance have been realized.
All-in-one body
All-in-one body with control unit and operation panel mounted in the main body.
Digital parameter control
Various parameters such as tape feeding amount, printing time, type temperature are digitally controlled.
Digital temperature control
The time to reach the printable temperature at the time of turning at power on and the time of type replacement is greatly shortened.
Segmented device state management
When a device error occurs, a detailed error code is displayed on the operation panel.
Print image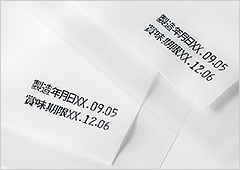 Specification
Model
HP2200
Type
Intermittent hot foil coder
Maximum print speed
250 shots/min
(at foil advance of 12 mm and printing time of 50 ms)
Foil advance
3 mm to 30 mm
Foil specification
Width : 15 mm to 40 mm
Length : 100/150 M
Foil failure detection system
○
Drive method
Air cylinder
Control system
Built-in
Power supply
DC24 V, 120 VA, 50/60 Hz
Operating environment
Temperature : 5℃-40℃
Humidity : Under 90%RH (no dew condensation)
※The specification may differ from conditions of use. Specification and other information are subject to change without notice.