HP241B [Desktop type]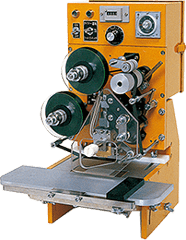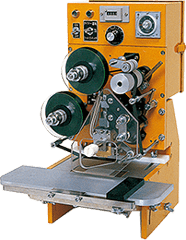 This hot foil coder is basically operated by hand-supply and foot-operated. It has very much ease of use and safety operation.
Because of manumotive, it is suitable for marking on the edge of packing after the product wrapped as well as an empty bag.
Print image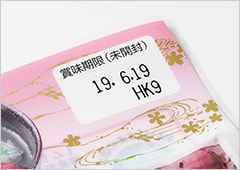 Specification
Model
HP241B
Type
Desktop hot foil coder
Feeding method
Manually
Maximum print speed
30 product/min
Maximum print area*
33 mm(W) × 33 mm(L)
Foil advance
0 mm to 35 mm
Foil specification
Width : 15 mm to 35 mm
Length : 100 M
Power supply
AC100 V, 200 VA, 50/60 Hz
Weight
15.0 kg
Operating environment
Temperature : 5℃-40℃
Humidity : Under 90%RH (no dew condensation)
*Maximum print area means the range in which the type can be placed.
※The specification may differ from conditions of use. Specification and other information are subject to change without notice.