Hot ink roll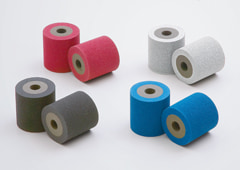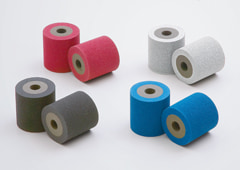 Hot ink roll is special impregnated with hot-melt ink to be used for hot ink roll coders. For solid at normal temperature, products and machinery is not dirty and it is maintenance preeminent.
Print image
Print image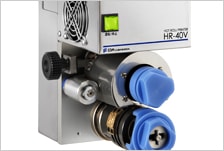 Hot ink roll list
Type
Color
Recommended temperature
settings (degree)
Features
Rotary
hot ink roll
Intermittent
hot ink roll
HRES

Black
White
Red
Blue

Type: 220

Roll: 130

Type: 130

Roll: 105

Standard type.

HRYK

Black

Type: 230

Roll: 140

Type: 125

Roll: 110

Longer Life.

HRL

Black

Type: 220

Roll: 110

Type: 115

Roll: 95

Scratching resistance.
※For the suitability for each packaging material, please refer to the catalog. You can view the catalog from here.
About hot ink roll handling
Since the hot ink roll might affect the printing (transfer) by the impact of dropping, pressure or heat, please carefully handle.
Quality of hot ink roll is different depending on packaging film. If condition of use is changed, please contact us.
The warranty term of hot ink roll is for the period of six (6) months after the date of acceptance of the delivered parts.
Storage warrantyNormal temperature 5-35 degree / Normal humidity 20-85%