Hot foil tape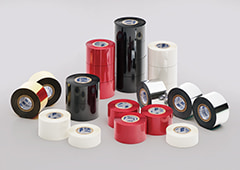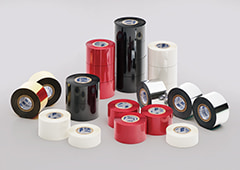 Hot foil tape is using for hot foil coders. Our hot foil tapes are high-speed thermal transfer, high quality of the glossy, and considered the adhesive strength. They are high quality thermal transfer tapes that are uniformly coated.
Print image
Print image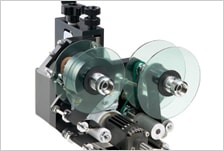 Hot foil tape list
Type
Color
Outer diameter (mm)
Features
100m
150m
200m
YS

Black

ー

71

80

Scratching resistance, freezing resistance, and oil resistance.

BZ

Black

ー

67

80

Scratching resistance and freezing resistance.

BK

Black

White
Red
Blue

64

75

85

Standard type.

BY

Black

58

67

76

Sharp printing.

For rotary coder.

BO

Black

60

69

78

Scratching resistance, oil resistance, and heat resistance.
※For the suitability for each packaging material, please refer to the catalog. You can view the catalog from here.
About hot foil tape handling
Since the hot foil tape might affect the printing (transfer) by the impact of dropping, pressure or heat, please carefully handle.
Quality of hot foil tape is different depending on packaging film. If condition of use is changed, please contact us.
The warranty term of hot foil tape is for the period of six (6) months after the date of acceptance of the delivered parts.
Storage warrantyNormal temperature 5-35 degree / Normal humidity 20-85%