HR40V [Rotary type]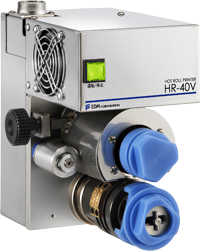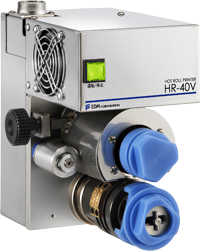 It realizes high speed printing 600shots/min max.
It is possible to operate high speed printing in harsh environment by durable body.
It offers efficient working environment by full digital control of temperature control and item management.
Print image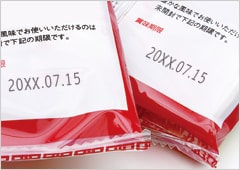 Specification
Model
HR40V
Type
Rotary(continuous) hot ink roll coder
Maximum print speed
600 shots/min
Print pitch
[Single holder] 50 mm to 999 mm
[Double holder] 25 mm to 999 mm
Drive method
AC servomotor
Control system
External box
Power supply
AC200 V, 500 VA, 50/60 Hz
Operating environment
Temperature : 5℃-40℃
Humidity : Under 90%RH (no dew condensation)
※The specification may differ from conditions of use. Specification and other information are subject to change without notice.