HR500V・HR300V [Maltilane hot ink roll coder]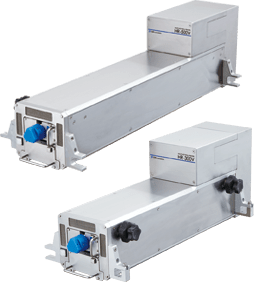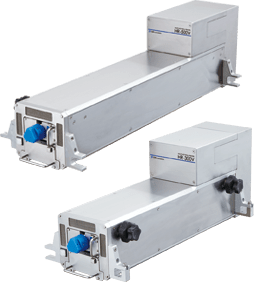 This multilane hot ink roll coder is automatically synchronized with variable film speed.
Due to the designed machine toughness and simplified rotor, it has realized the increased durability and easier maintenance.
It offers efficient working environment by full digital control of temperature control and item management.
Color touch panel controller "EUI2" as standard equipment.
Print image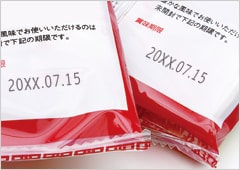 Specification
主要スペック
Model
HR500V
HR300V
Type
Rotary(continuous) maltilane hot ink roll coder
Maximum print speed
250 shots/min
Maximum print range*
Width:500 mm
Length:30 mm
Width:300 mm
Length:30 mm
Print pitch
[Single holder] 30 mm - 999 mm
Drive method
AC servomotor
Control system
External box
Power supply
AC200 V, 1.5 kVA, 50/60 Hz
Operating environment
Temperature : 5℃-40℃
Humidity : Under 90%RH (no dew condensation)
*"Width" indicates the printable range, and "Length" indicates the print length.
※The specification may differ from conditions of use. Specification and other information are subject to change without notice.