Message
Welcome to our website!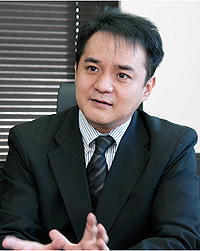 EDM has endeavored to deliver secure and safety to the customer and the society for half a century since the establishment through ID display.
In machine business, our technical team develop original product and import excellent equipment from oversea and customize for domestic.
The advanced technical capabilities in development, designing, and production of ID apparatus and abundant know-how have been a great advantage of our company with the leading track record in domestic market.
In supply business, at the same time, working the formulation of the structure for offering diversified needs and attempting fullness of genuine supplies.
As the globalization and informational society are progressing in recent years, technique and services demanded from customers are changing each day. To implement customer needs, we should catch the trend of the times and keep growing steadily. We full understand that "continuity and change" is important.
EDM will continue evolving and developing, so please put your great hope on us.
We still ask for your continued support and we would like to pause briefly to thank you for your loyal patronage.
Takuhiro ADACHI
President and Representative Director