PCi150 [Standard model]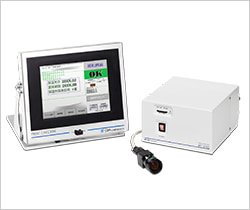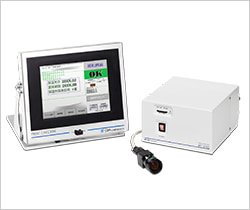 EDM that gets the overwhelming support to date printing in the packaging site provides the print inspection machine. The print inspection system that utilizes the know-how of date printing that has been cultivated over the years, and has been developed to the highest priority the ease of use in the packaging site will provide the safe and secure of the date printing.
Features of PCi150
Thermal transfer overprinter interlocking function
Equipped with EDM thermal transfer overprinter(TTO) interlocking function. The settings of the printer and inspection machine are completed at once.

Easy to incorporate into packaging machines
It is an all-in-one model specialized for packaging machine incorporation and packaging necessary components.

Easy to set up and operate
The basic setting is only 6 steps. Each configuration screen was also made easy to understand. Everyone can easily set it up.

SD memory adoption
It has been adopted the SD memory for the storage medium. In addition to perform a read and save the settings at high speed, it can also be re-inspection run during storage or save the image of the inspection NG image.
Specification
Model
PCi150
Type
Date printing inspection system
Inspection system
Character verification
(verification test against registered characters)
Camera
Black-and-white CCD camera (330,000 pixels)
The maximum number of connected units
2 units
Number of pixels
512 x 480 pixels
Image Processing
Gray processing / Binarization
Power supply
AC100-230 V, 80 VA, 50/60 Hz
Body dimensions (mm)
183(W) x 118.5(H) x 205.5(D)
※Not included protrusions
Equipment configuration
Body / Monitor / Camera / Strobe
Operating environment
Temperature : 5℃-40℃
Humidity : Under 90%RH (no dew condensation)
※The specification may differ from conditions of use. Specification and other information are subject to change without notice.